Bhubaneswar: The India Meteorological Department (IMD) has issued a Yellow warning for light rain/thunderstorms with lightning in 15 districts of Odisha.
According to the weather department, Sundargarh, Mayurbhanj, Keonjar, Deogarh, Angul, Dhenkanal, Boudh, Ganjam, Kandhamal, Gajapati, Rayagada, Kalahandi, Nuapada, Koraput, Nabarangpur, Malkangiri are likely to witness light rain/thunderstorm with lightning.
The warning has been issued from 8.30 am on May 19 till 8.30 am on May 20, added reports.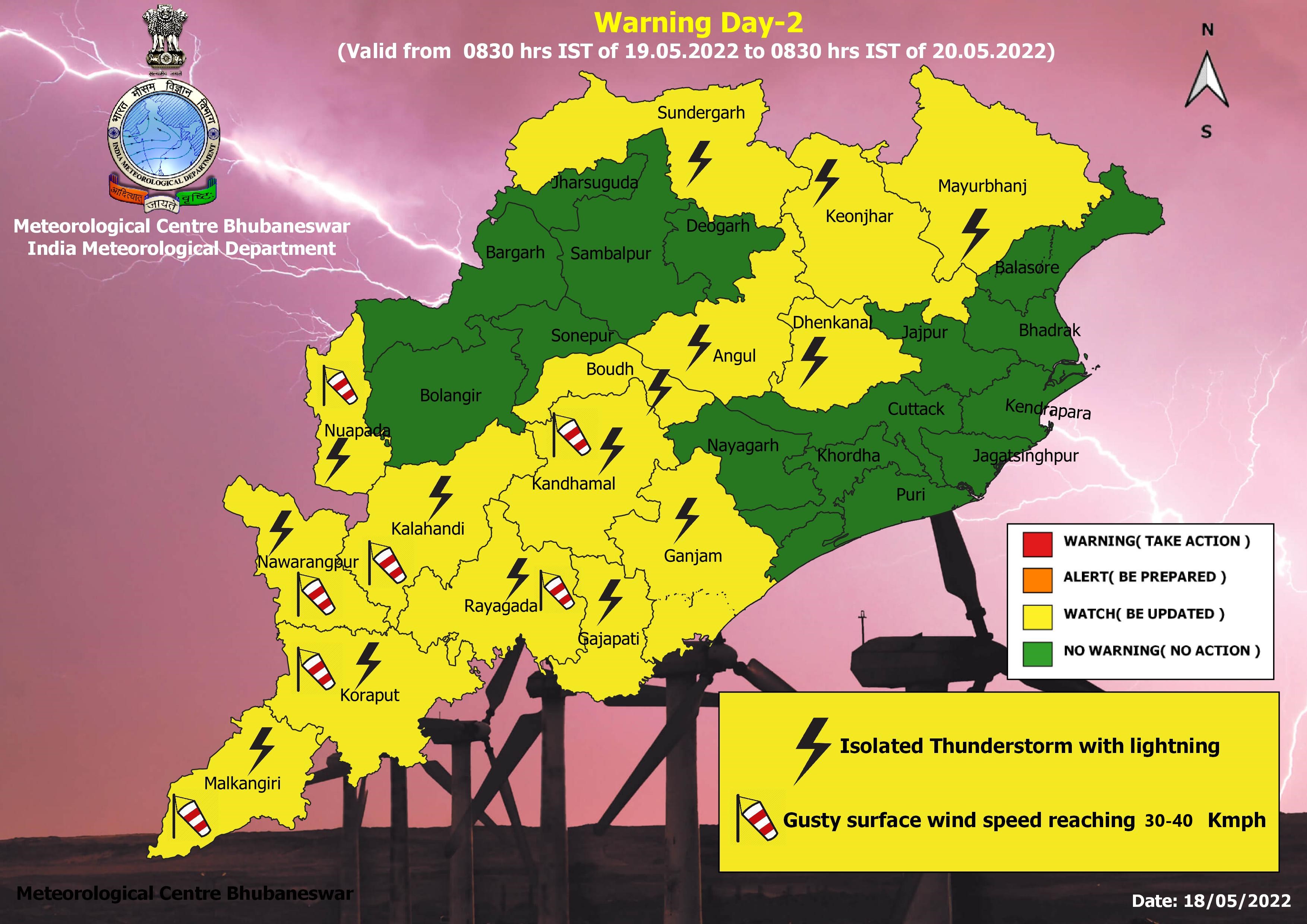 On the other hand, a yellow warning for a heatwave has also been issued from 8.30 am on May 22 till 8.30 am on May 23 in Balangir, Boudh, Sonepur, Bargarh, Jharsuguda, Sundergarh, Keonjhar and Mayurbhanj.